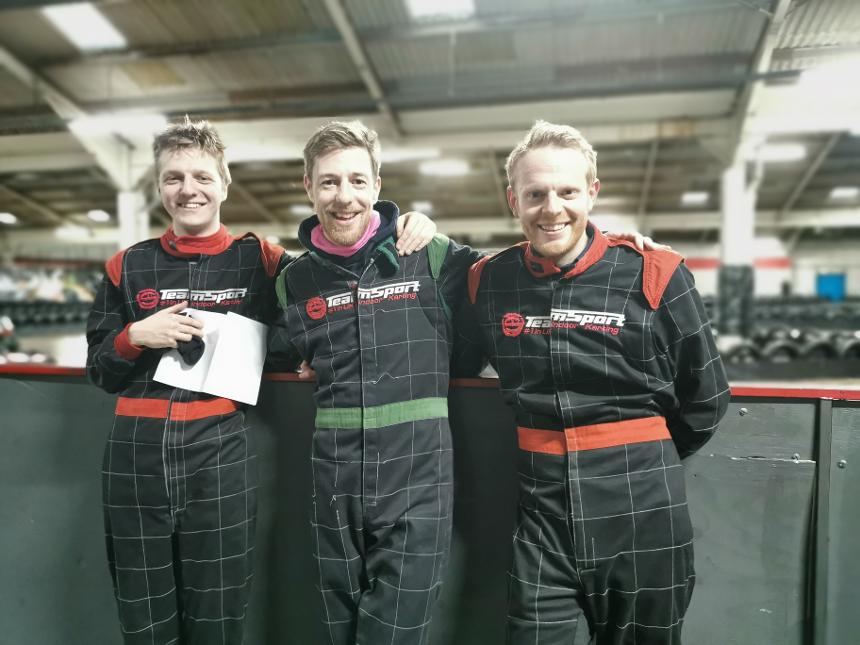 YB Tracking and Rock Seven are not only one of the leading experts in their field, they also know how to look after their staff. In celebration of another great year, last Friday employees were treated to a team building session at the local go-karting track followed by a meal in the evening.
On Friday 29th November 2019, The YB Tracking and Rock Seven team arrived at the TeamSport Go Karting track in Gosport raring to go – Harry even dressed as Luige from Mario Bros.! After a quick change into their overalls and choosing a pink or black balaclava, the team were invited to their safety briefing. Then it was time to hit the track. 
The newly refurbished Multi-level 450m Go Karting circuit in Gosport has a brand new fleet of Biz Evo3 karts. The company boasts "TeamSport's multi-level Gosport track offers non-stop action all the way to the finish line, with challenging bends and white-knuckle straights." (https://www.team-sport.co.uk/gosport/)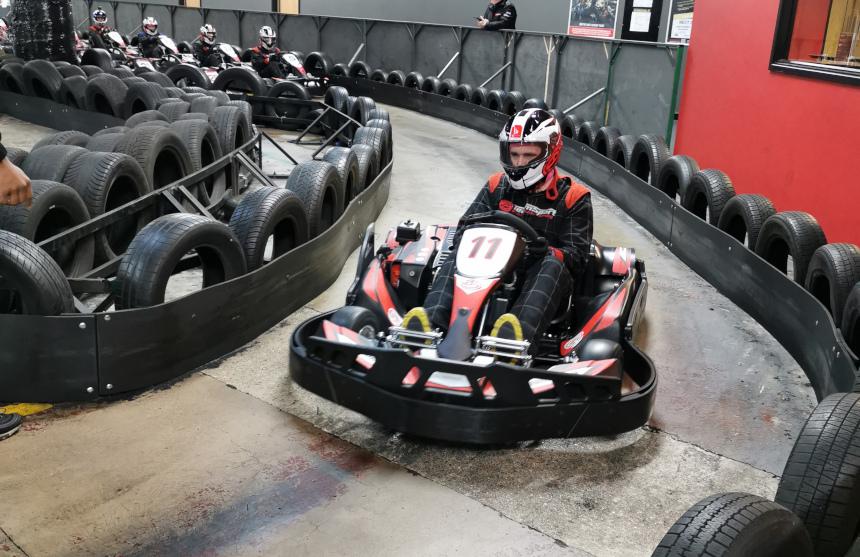 The first round was a practice, followed by a qualifier for best time to determine placement in group 1 or 2 and finally the grid-start "Grand Prix". Some people fancied themselves the next Lewis Hamilton while others were a happy to take a casual drive… Most importantly, everyone had fun!
The final Podium places were: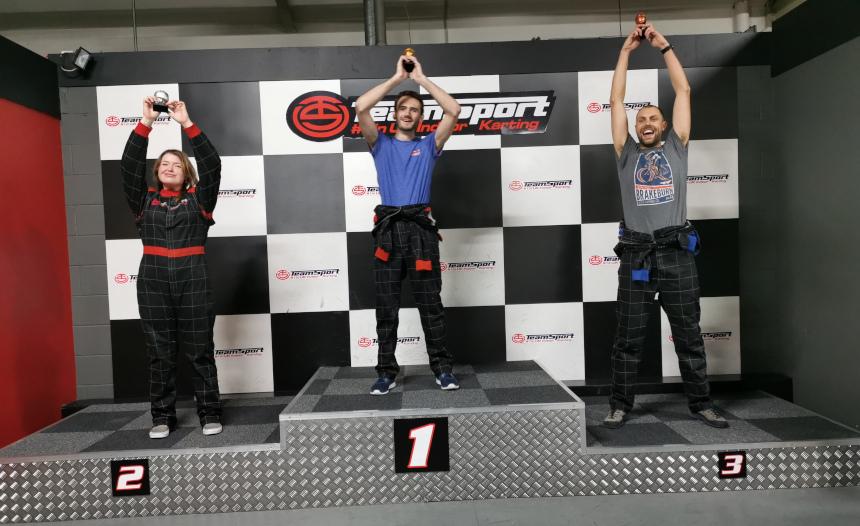 Group 1: 1st Chris Gardner, 2nd Becca Hill, 3rd Drew Jackson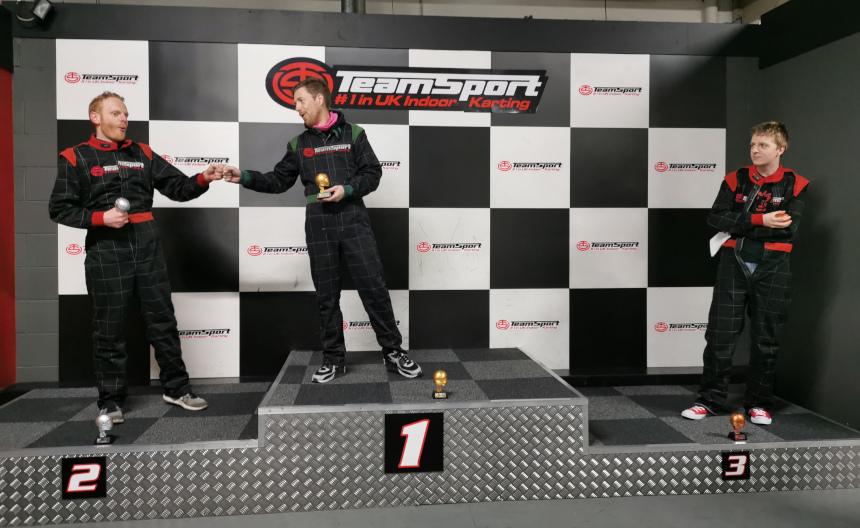 Group 2: 1st Alex Burgis, 2nd Dan Ambrose, 3rd David Lovett
About winning the top spot, Chris said: "I've recently been ill so had no idea how I was going to manage a full-on race - but to win! Wow! Well done to everyone - the effort and competitive yet friendly atmosphere was great. Really appreciate this opportunity to bond with the team too."
After going home to tend to our aching limbs and get ourselves into our party frocks we all headed over to Soleto Bistro in Commercial Road, Southampton. A delicious 3-course meal awaited us as well as Christmas crackers with good company. Evan appointed himself speech maker during each course and some carried on the party post-meal.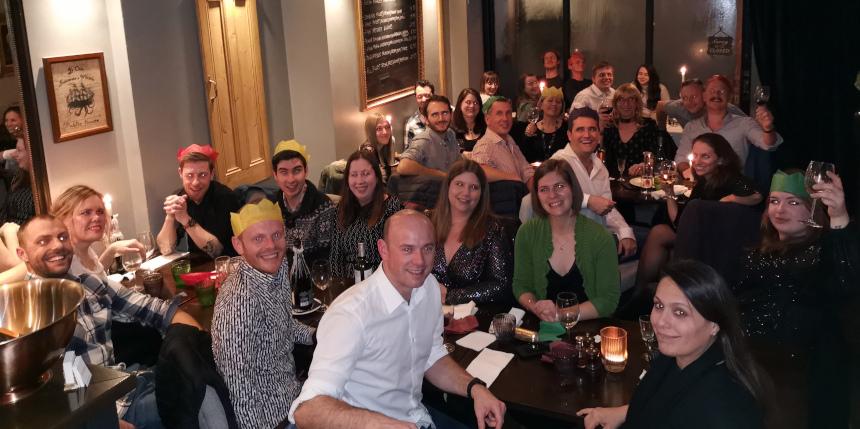 All in all, a fantastic day in thanks to our wonderful staff and the effort they put in every day to make this company as successful as it is. In the words of Evan "Rock Seven have become like family and have made me feel very welcome here.
Want to join the YB Tracking/Rock Seven team? We are always looking for fresh talent in all of our departments so send your CV and covering letter to 
info@ybtracking.com
 and we'll match you to any vacancies we may have.