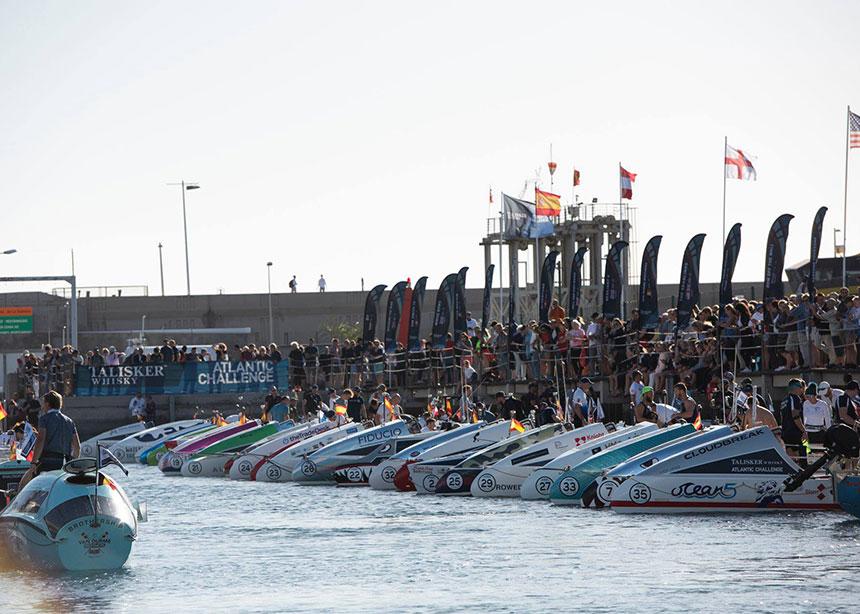 The race is almost over with just four boats left to cross the finish line. But what is the Talisker Whisky Atlantic Challenge all about and where does YB Tracking come in?
Talisker Whisky Atlantic Challenge
On 12th December 2019, 35 teams set off from La Gomera in the Canary Islands with their sights set on Antigua. Boats were made up of solo members to five-person teams and they row throughout the day and night with short rest/sleep breaks.
Each team carries their own food and they use a solar-powered desalinator to make their own water for the entire journey.
The organisers
In 2012, Atlantic Campaigns took over the organising of the Atlantic Challenge sponsored by Talisker Whisky. Since then the race has come on leaps and bounds in its safety standards and is the most successful rowing race on Earth. 
Atlantic Campaigns commented: "The PR, on the water coverage and media visibility, has never been better and along with our sponsor, Talisker Whisky, we aim to make sure the race continues to expand worldwide."
YB Tracking
From it's starting place in San Sebastian in La Gomera, Canary Islands, Spain (28oN 18oW) to Nelson's Dockyard, English Harbour, Antigua & Barbuda (17oN 61oW), crew members on each boat have a YB3 tracker every step of the 3,000 mile journey. 
The onboard trackers and race maps serve a number of purposes for teams including:
- Leaderboard – the leaderboard gives viewers provisional information on team rankings as well as their start times, distance rowed and estimated finish times
- Safety – no team will be lost with up-to-the-minute tracking transmitted from the YB3 device
- Wind direction – the wind toggle allows you to see real-time wind path from PredictWind 
- Social media updates – use the social media menu to keep up to date with all posts made using the race hashtags
- Keepsakes –
buy a print
of the race and have it immortalised in a frame for all to see.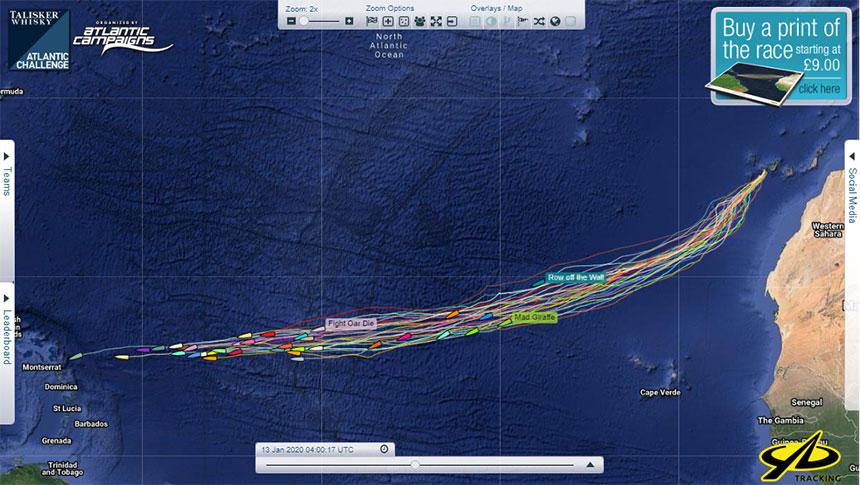 The winners:
Congratulations to Oliver, Tom, Hugh and Max from team Fortitude IV who arrived in Antigua on 14th January 2020 at 12:41am and were instantly pronounced the winners of the Talisker Whisky Atlantic Challenge 2019. The four friends from the UK rowed 3,000 miles across the Atlantic Ocean in 32 days, 12 hours, 35 minutes.
Upon arrival in Antigua, Team Fortitude IV team member Hugh Gilum said: "The sum of all the parts is unbelievable – from seeing the shooting stars, to the arrival, to the support you feel from family and friends, to the buzz of following the tracker."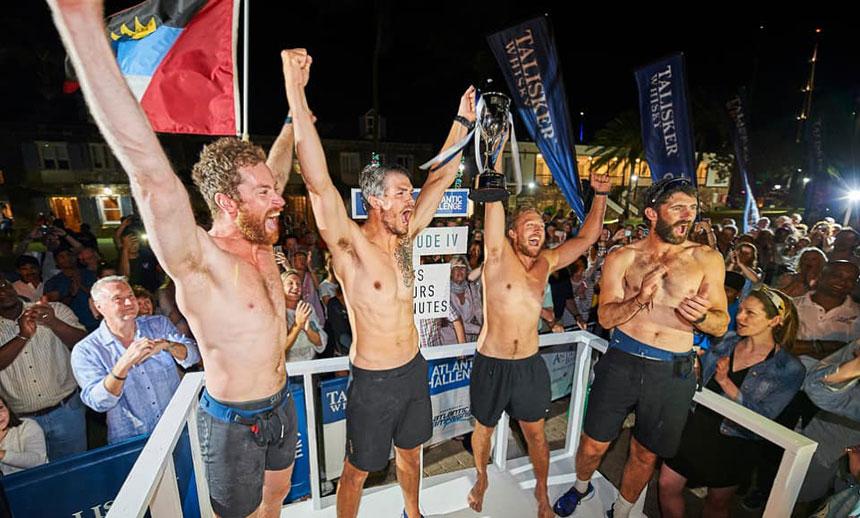 Picture credit: BEN DUFFY Photography ltd
The final four boats are now making their way to the harbour in Antigua. This may spell the end of their once in a lifetime achievement (unless they enter again next year) and 2019 challenge but the celebrations are far from over.