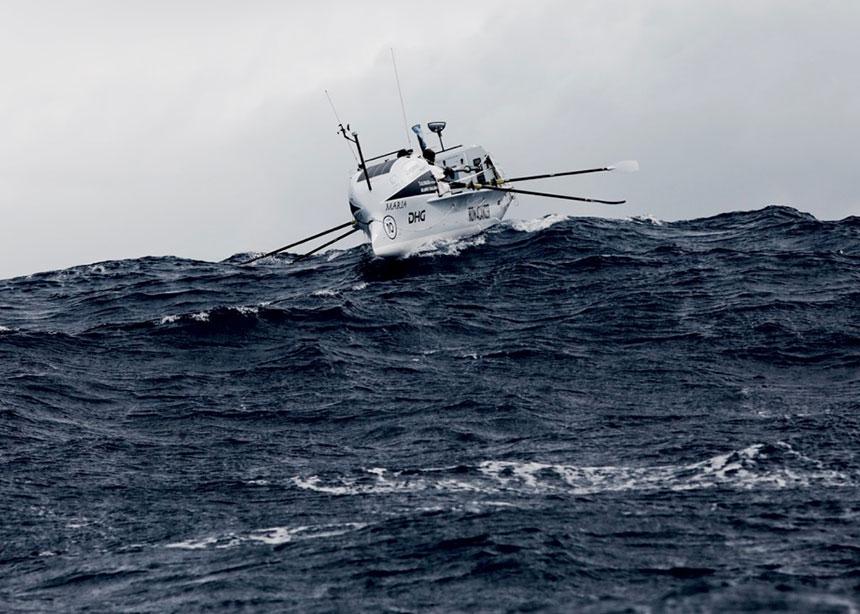 Today marks a new world record. When Mark Slats and Kai Weidmer, Row4Cancer, arrived in Antigua, they became the fastest pair ever to row 3,000 miles across the Atlantic Ocean. They completed the challenge – often dubbed the Worlds Toughest Row - in just 32 days, 22 hours and 13 minutes.
The duo's incredible display of endurance, resilience and sheer determination saw the champions awarded with the highly sought-after Skye Trophy from Talikser.
In the Race Class, the quad team 'On Shoulders of Giants' is now approaching the finish line and have extended their lead on second place Latitude 35 over the last few days. The competition isn't over yet and there's many more champion titles to be won.
With some teams nearing the end of their mammoth Atlantic crossing, others still have over 1,500 nautical miles left to row - with YB Tracking with them every stroke of the way!
Photo credit - Atlantic Campaigns/Talisker Whisky Atlantic Challenge