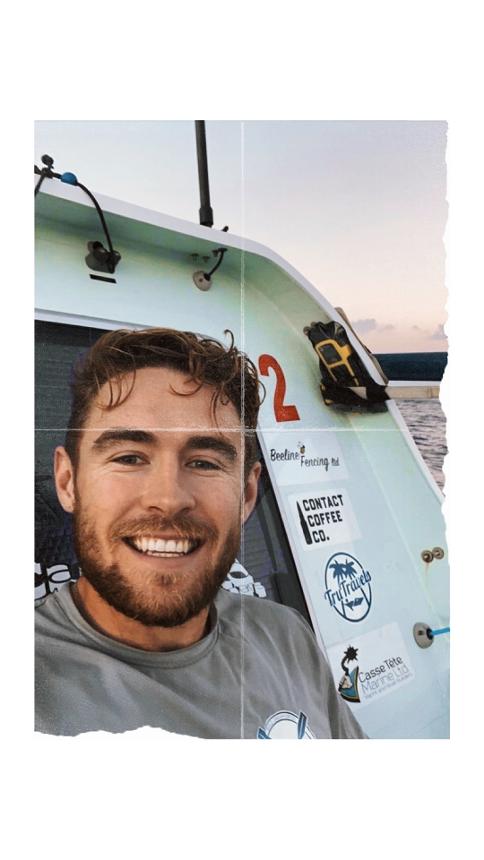 Jack Jarvis, is currently rowing from Portugal to Miami, all in aid of BrainTrust. Raising over £25,000 so far!
It is such a honour to be able to support a local lad on his adventure of a lifetime and see him with this trusty YB3
The route Jack is currently embarking on, is one which no-one has ever attempted solo. A unique challenge, rowing completely unaided from mainland Europe to mainland America. All to raise money for an incredible charity, Braintrust. In tribute to his late grandfather, who unfortunately passed away in 2007 from a brain tumour. Documenting his emotional journey on social media. Supported by numerous celebes including the on and only Mr David Beckham.
The route is 4,500 nautical miles, racking up nearly 100 days rowing. It is an official Guinness World Record attempt and will push Jack to his absolute limits, both mentally and physically. The row starts from Portugal, heading past the Canary Island and Dominican Republic, before eventually finishing in mainland America near Miami. 
Jack being the ever adaptive, passionate and adventurous individual, joining the British army at 16 years old, immediately volunteered for the All Arms Commando course. Due to his successful completion, he commenced the next 7 years of his career within 59 Commando Squadron, providing him a wealth of experience in risk management and operating in high stress situations.
After winning the British Army indoor rowing league in 2019, Jack was determined to push his competitive rowing to the next level. Needless to say, he exceeded everyones expectations.
Keep up the amazing work Jack, a super inspirational journey.
You can tracking Jack on our YB Tracking viewer & find out more on Jack and his team visit -